"Present an authentic version of yourself through movement and stillness in time"
Tani's birthplace Shimla was named after the goddess Shyamala, who is an incarnation of Kali the destroyer and protector against all evil. Her temple Kari Bari is nestled in the foothills of the Himalayas.
Wanting to establish a connection between her birthplace and passion for dance, she founded this philosophy in 2018.
By incorporating the teachings of Bruce Lee, the focus is to acquire the ability to control your thoughts which in turn control your movements.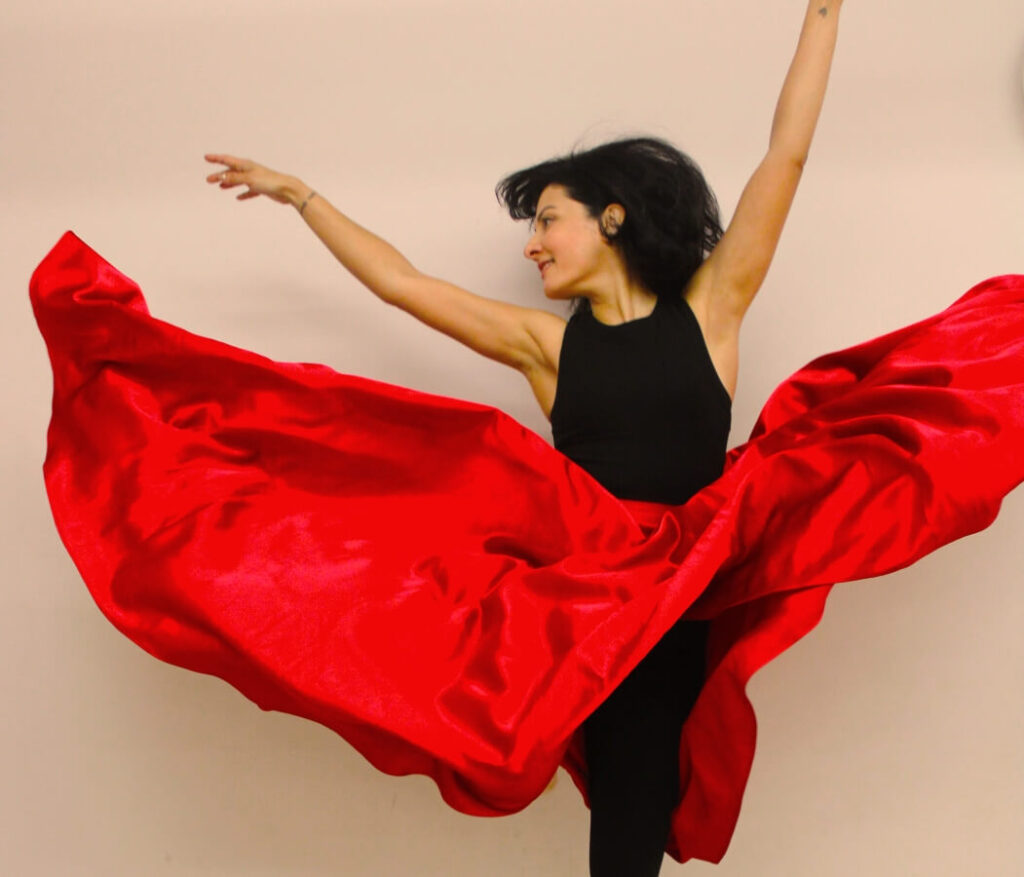 Tani's first performance was under the banyan tree of Kalakshetra school in 1990. Heavily influenced by dance and cinematography at a young age it was not until her conversation with Vyjathimala Bali and Mavin Koo did her dreams of becoming a dancer transform into a reality.
She is the first Indian woman in the UK to perform at Kings College Cambridge. She also performed with the City Academy cohort at Sadlers Wells. Following this the Tani Gill Dance Company was created in 2018.
By training extensively in Bharatnatyam and moving towards contemporary styles, she started developing her dance ethos. She has had the opportunity to work and be guided by some of the world's leading choreographers.
Her interest grew particularly towards the inclusion of ethnic minorities from disadvantaged social and economical backgrounds. Her goal is to consistently give opportunities to disadvantaged dancers whilst telling real stories in real time.